Cash Advance for DoorDash Drivers: Loan Options for Gig Workers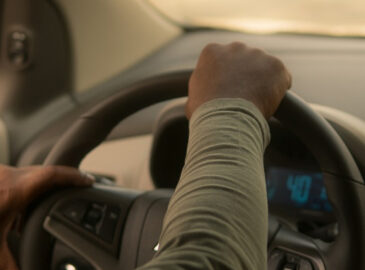 Working as a DoorDash driver is a unique experience, allowing individuals to get an easy and flexible job with weekly payments and not spend every day in a small office. However, this job is associated with specific difficulties, including problems with applying for personal loans from traditional financial institutions.
Delivery drivers are considered risky borrowers due to the instability of their job. How to get a cash advance for DoorDash drivers online, and what are the best instant loans for gig workers? Keep reading the article to learn about DoorDash cash advance apps and quick loan options for delivery drivers.
Table of Contents
The Best Loans for DoorDash Drivers
When DoorDash drivers need to cover unexpected expenses, they can choose among several options.
Payday Loans
A payday loan is a short-term DoorDash loan allowing people to borrow money for a pay period of up to their next paycheck, which is up to 31 days. DoorDash payday loans typically provide borrowers with the maximum amount of cash advances of $1,000.
The drawback of this financing option is that borrowers need to repay a payday loan principal with interest rates reaching 400% APR. Depending on the lender, you will pay $10-$30 for every $100 borrowed, which often makes returning the debt unaffordable and results in getting into a debt trap.
Installment Loans
Installment loans can be borrowed both for short and long periods. Unlike payday loans, these loans for DoorDash drivers offer larger cash advance amounts, which range from $500 to $5,000. Their repayment term also differs from a payday loan and typically is up to 24 months. Guaranteed installment loans allow independent drivers to return the money in small monthly payments.
If you want to avoid paying interest rates for a long period, you can repay the cash advance early. However, it is essential to read your loan agreement carefully before signing, as the lenders may charge you specific extra fees, also known as prepayment penalties, for early repayment of the loan.
How to Apply for Payday Loans for DoorDash Drivers?
Payday cash advances are an excellent way for DoorDash drivers to get the necessary loan amount to their checking account. To obtain DoorDash loans, you need to take the following three steps:
Submit a payday loan application. Borrowers need to fill out a request form with their personal information and bank account details. It can be completed either in-store or online.
Sign a loan agreement. If approved, a lender will contact you to offer you a loan. Carefully read the agreement, paying attention to the interest rates and loan terms and sign it only if you agree with all the lender's conditions.
Receive the money in a direct deposit. Lenders usually send the funds directly to the borrower's bank account. Typically, people get instant cash advance loans as soon as the next business day.

Benefits of Borrowing Cash Advance for DoorDash Drivers Online
Taking a cash advance online is often a great way for gig workers to get extra cash with no paperwork from the comfort of their own homes. Below, you can see their main advantages over traditional loans from banks or credit unions.
Fast Direct Deposit
Powerful budgeting tools allow independent workers to get quick and easy access to extra money. Lenders usually deposit the money into gig accounts the next business day.
No Credit Check
Many online direct lenders don't perform a hard credit check to make a loan decision. Instead, they conduct a soft credit inquiry to ensure an independent contractor can fast pay back a loan. The lack of hard credit checks allows even gig workers with a poor credit history to get approved for extra money.
No Hidden Fees
Applying for additional money through reliable cash advance apps allows you to avoid hidden costs and get the necessary loan amount without overpaying.
Easy Repayment
One of the main advantages of a short-term DoorDash loan is that you don't need to worry about its repayment. The loan amount will be automatically deducted from your bank account on the set date.
Eligibility Criteria for DoorDash Loans
DoorDash loans do not require a good credit history from independent contractors, allowing even those with bad credit to get approval for online loans. They only need to meet several eligibility requirements:
Be at least 18 years of age;
Have a valid ID (a driver's license);
Have an active checking account;
Be a U.S. citizen or permanent resident;
Have a phone number;
Have an email address;
Have a social security number.
All delivery drivers meeting these criteria can apply for a short-term DoorDash loan and get enough cash to overcome an emergency.
When to Apply for an Instant Cash Advance for DoorDash Drivers?
Different people have their own reasons to apply for an instant cash advance loan. If you work in the delivery industry, you are aware of how often cars break. Gig workers typically use cash advance apps to borrow money for repairing their vehicles, as it is their main source of income.
Car repair is not the only reason DoorDash drivers apply for emergency cash loans. Gig workers often need additional money to pay for the following:
Medical bills (including minor cosmetic surgeries);
Rent;
Vacation costs;
Utilities;
Unexpected expenses.
Who Should Use DoorDash Cash Advance Apps?
Many apps offer cash advances for gig workers, allowing them to avoid overdraft fees and solve their financial problems. Although they require a borrower to pay an interest rate, the best cash advance apps can protect individuals from losing their work due to the lack of a vehicle, etc.
If you are a gig worker who needs extra money but can't apply for a traditional loan from a bank or a credit union, it is essential to find the best cash advance app for borrowing money.
ASAP Finance offers a service where delivery drivers can get a piece of the gig economy pie. The company's cash advance app connects people with multiple online lenders who can help them obtain online loans regardless of their bad credit. This platform proves that all the gig economy workers have a chance of getting financing when needed.
Bottom Line
Unforeseen expenses occur at the worst moment, and it may be challenging to get financing to cover them if you work as an independent contractor. As delivery drivers are considered risky borrowers, they generally can't apply for a personal loan from a traditional bank or credit union. However, there are reliable ways to apply for a cash advance for DoorDash drivers.
Frequently Asked Questions
Can I Get a Cash Advance as a DoorDash Driver?
Yes, you can. Many online lenders offer cash advances for DoorDash drivers, allowing them to get financing regardless of their payment history.
How to Get a Loan Working for DoorDash?
Getting an instant cash advance for DoorDash drivers is often problematic. Traditional banks and credit unions require from borrowers information about their employment history, income type, and stability. However there are online lenders that offer emergency loans with no job allowing everyone to get financing regardless of their credit and job specifics.
Should I Use Cash Advance Apps for Gig Workers?
Using cash advance apps is an excellent way to pay for unexpected expenses for gig workers. They can provide a cash advance for DoorDash drivers, allowing even people with bad or poor credit histories to get financing. However, ensure you can repay the debt on time to avoid paying late fees, which often are too expensive.
Get a Loan Online!Fed up with rejections from banks but need a quick loan?Apply Online NowI read and agree to Terms, Rates, Privacy Policy before submitting a loan request.