Editorial Review Board of ASAP Finance
The ASAP Finance team believes that valuable information is the strongest pillar that leads to financial literacy. Through our editorial policy, we aim to provide up-to-date data most accurately. The lending industry is evolving, and we keep up with the new changes. That's why our financial experts make an effort to give you access to trustworthy sources.
ASAP Finance's Editorial Process
Our financial authors edit and fact-check every product page, guide, and blog post following this rigorous process:
Article Submission
The financial writers of ASAP Finance research the topic and write an article. Then they submit it for review by the in-house finance editor.
Financial Expert Assessment
The editor who is an expert in the personal finance sphere reviews it carefully to ensure it meets our core pillars. We also check facts and figures to bring more valuable and accurate information from the lending niche.
Content Updates
With new data or changes in lending, borrowing, and social context, we make the content updates to make it more valuable and more detailed than before.
Publishing
After all the editing processes are done, we send the article to our content managers for publication.
How ASAP Finance Maintains the Information on the Website
ASAP Finance guarantees the utmost accuracy of all articles published on our website through a meticulous fact-checking process. Committed to delivering the latest information on acquiring an appropriate loan product, the company's team of professional writers remains dedicated to serving consumers.
To find out how we maintain the information on our platform, check the following points:
Content audits by our financial editors
The website audit is crucial to ensure the user experience remains on a high level. That's why we do this daily and introduce the newest details from the lending industry.
Automated updates from our lending partners
We keep up with our extensive network of direct lenders and make daily updates of annual percentage rates, fees, and other charges related to provided loan products.
Posting industry news and facts
To maintain our website, we consistently write about the latest happenings, events, and trends within the industry. Our tireless dedication lies in offering trustworthy resources to our customers, and we persistently strive to guarantee credibility. Through our persistent efforts, we ensure that American consumers receive reliable information they can count on.
Our Editorial Principles
Accuracy and Fact-Checking
We ensure that all information provided is accurate, reliable, and based on verifiable facts. ASAP Finance has robust fact-checking processes in place to maintain the integrity of our content.
Impartiality and Objectivity
We strive to present information in an unbiased and objective manner without favoring any particular financial institution. Also, we make an effort to avoid conflicts of interest and disclose any potential biases that may influence the content of our platform.
Compliance with Regulations
ASAP Finance obeys relevant laws, regulations, and industry standards, such as those set by financial authorities or consumer protection agencies. This includes providing accurate and transparent disclosures regarding loan terms, fees, and potential risks.
Transparency and Disclosure
We clearly disclose any relationships, affiliations, or financial interests that may influence the content or on-platform recommendations. Also, ASAP Finance discloses potential conflicts of interest between the company and the lenders or financial products being discussed.
Editors & Team Members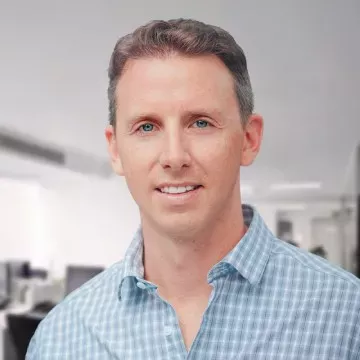 Gregory Allen
Principal CEO
Gregory Allen is the principal chief executive officer and an expert in managing customers' personal finance. His skills of deep financial knowledge and analysis are proven by getting a Master of Science (M.S.F.) in Finance at Florida State University. Later, Gregory Allen received a Certificate in Accounting & Finance at the University of West Florida, accredited by AACSB International. He also strives to teach borrowers how to manage their money and overcome financial issues correctly.
Kathryn McCoach
Managing Editor & Expert Writer
Kathryn McCoach has dedicated her career to guiding others to improve their financial literacy and get out of debt through educational and informative writing. She has spent over 12 years in the lending niche and received a Bachelor of Science in Finance from Kansas State University. She learned to analyze how individuals and businesses make financial decisions while gaining skills in accounting, economic management, and quantitative techniques.
Dawnesha Burns
Financial Expert
Dawnesha Burns can explain even the most complicated financial ideas in a simple way. She started her journey in the financial world by studying at Indiana State University and later, completed the Strategic Finance Program at Indiana University Southeast. After that, she expanded her knowledge by working at Interra Credit Union and Valeo Financial Advisors LLC. Dawnesha's strategic thinking and client-centric approach helped her become a part of ASAP Finance.
Find Out More About Our Team & Values
About Us
Discover our history and more details about our team of professionals.
How It Works
Find out more about how to get a loan online through our connecting service.
FAQ
Check our extensive list of frequently asked questions and their answers.