Cosmetic Surgery Financing with Bad Credit: Is It Possible?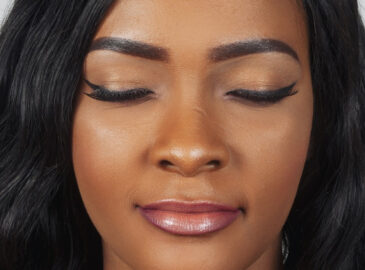 Plastic and cosmetic surgery is quite popular in the US. According to Statista, the number of surgical cosmetic procedures in the US in 2022 has grown and passed the 1.8 million mark, compared to 1.3 million in 2020. And it's not a secret that plastic surgery is quite expensive.
In 2022, surgical cosmetic procedures made up $8.5 billion out of $11.8 billion generated by all aesthetic procedures in the US. Such popularity, along with the high costs, resulted in an increasing demand for cosmetic surgery financing options.
While people with good credit have more ways to get financial assistance, those with credit issues may find it challenging to pay for aesthetic procedures not covered by medical insurance. So let's find out what options for cosmetic surgery financing for bad credit are available.
Table of Contents
Can I Cover The Cost of Cosmetic Surgery with Health Insurance?
Most health insurance policies provide no coverage for procedures that are not considered medically necessary. This means that you're most likely to pay for plastic surgery out of pocket. However, there are some exceptions. Some insurance plans may involve coverages for elective cosmetic procedures, provided that they are necessary to eliminate a direct threat to health caused by some disease or accident. Such procedures are also called reconstructive. They may include:
Blepharoplasty to correct problems of damaged eyelid muscles;
Cleft lip and palate repair to repair speech problems or feeding difficulties;
Removing potentially cancerous moles;
Breast reconstruction to correct problems caused by congenital deformities, mastectomy, or lumpectomy.
However, not all plans may provide these coverages. Please contact your insurance company and learn more about the terms of your health insurance plan.
How Much Money Do I Need for Plastic Surgery?
Plastic surgery costs vary depending on the surgeon and the type of procedure you're going to make. Below are the average price tags on the most commonly made aesthetic plastic surgery procedures. The table was made based on the 2020 Plastic Surgery Statistics Report provided by the American Society of Plastic Surgeons:
| Plastic Surgery Procedure | Cost |
| --- | --- |
| Nose reshaping | $5,483 |
| Eyelid surgery | $4,120 |
| Tummy tuck | $6,154 |
| Facelift | $8,005 |
| Breast augmentation | $4,516 |
| Liposuction | $3.637 |
| Lip augmentation | $2,299 |
| Breast reduction | $5,913 |
| Botox | $466 |
Can You Finance Plastic Surgery with Bad Credit?
When it comes to cosmetic surgery financing, bad credit can reduce your chances of getting a loan. However, some options are still available. Many lenders offer bad credit friendly loans that put your income first. Thus, you can finance plastic surgery with a low credit score as long as you can verify your solvency. However, negative records in your credit report often result in higher interest rates. Thus, your cosmetic procedure turns out to be more costly.

What Are My Options for No Credit Check Plastic Surgery Financing?
No credit check plastic surgery financing usually refers to a personal loan for a 600 credit score that works similarly to those you can get from a traditional lender. The difference is that they are offered by alternative lenders that do not perform hard credit checks. Additionally, there are payment plans provided by plastic surgeons. Below are the most commonly used plastic surgery financing options.
Cosmetic Surgery Loans with No Credit Check
Plastic surgery loans with no credit check are bad credit personal loans of $5,000 and more that allow you to borrow money in one lump sum and then repay it in a series of equal monthly payments. They are typically offered by online lenders and private lending companies.
A plastic surgery loan with no credit check means that your loan provider will only perform a soft check to evaluate your financial opportunities of repaying the money. Therefore, it usually comes with no minimum credit score requirements, allowing borrowers with less-than-perfect credit scores access financial assistance.
401(k) Loans
A 401(k) loan is technically an option for borrowing money from a future self. It involves withdrawing money from your 401(k) retirement savings account. This loan option is usually less expensive, and the interest you pay goes toward your savings, not toward a lender. However, you need to be careful. This is because withdrawals from your 401(k) account may entail extra fees.
Payment Plans
Some cosmetic surgeons offer flexible payment plans, allowing you to pay for their service in installments. This way, you will be able to get a cosmetic surgery loan in place at low or no interest. However, your options will be very limited, not allowing you to choose a professional based on their qualifications.
Assistance Offered by Non-Profit Organizations
If plastic surgery is considered medically necessary, there are organizations that can help low-income individuals get the needed assistance. Some of them include the American Society of Plastic Surgeons, myFace, My Hope Chest, SmileTrain, etc.
Additionally, there are some assistance programs backed by the federal government. They include Medicare, Medicaid, and CHIP. Although they won't provide direct financing for plastic surgery, they can help needy people access low-cost health insurance, which can provide coverage for essential reconstructive surgery procedures.
Other Ways to Finance Plastic Surgery
Despite no credit check options for plastic surgery financing, there are a few alternatives you can consider.
Unsecured Personal Loans
An unsecured personal loan is a way to finance any of your personal needs without providing any collateral. With its help, you can get a lump sum deposit in your bank account and use the money at your discretion. The repayment is made in affordable monthly payments within up to 60 months. However, the absence of collateral requires you to have a good credit score to qualify.
Home Equity Loans
Homeowners who are looking for higher loan amounts can use their equity in a house as a pledge to get the needed sum. A home equity loan, unlike a mortgage, can also be available with less-than-perfect credit due to the collateral provided. However, some minimum credit score requirements are typically applied and are around 620.
Medical Credit Cards
A medical credit card works similarly to a regular one but can be used solely to cover medical expenses. It usually comes with a reduced interest rate or even offers a 0% APR for a set period. The credit limit you can get will be determined based on your income and credit score. Medical credit cards can be used to pay for services of partner medical companies. The payback terms are typically up to 24 months.
However, you need to be ready for relatively high interest rates if you don't repay the money within an interest-free period. Some medical credit cards carry APRs that exceed 15%.
0% APR Credit Cards
A 0% APR credit card can offer you great money-saving opportunities. This is because it allows you not to pay interest for the money you use if you manage to repay it within a promotional period, which can be up to 24 months. However, you need to be ready to meet an issuer's minimum credit score requirement, which is typically no less than 670. Some lenders may offer you 0% APR credit cards for bad credit but at a shorter term.
Why Consider Plastic Surgery Financing with No Credit Check?
Although most aesthetic plastic surgery procedures are considered not medically necessary, they can help you boost your self-confidence and have a positive impact on your future life. If you want to get through this but don't have your own savings to cover surgery costs, here are some advantages of plastic surgery financing with no credit check:
You can get the service you need without waiting until you save enough money;
No credit check financing options don't affect your credit history;
You can repay the loan in affordable installments without overburdening yourself;
Some options come with reasonable interest rates;
Many lenders offer straightforward applications and fast funding within one business day.
What to Pay Attention to When Choosing a Loan for a Cosmetic Surgery Procedure?
Loans for a cosmetic surgery procedure can differ significantly by lender. To get the best deal possible for your situation, look at some parameters before going into debt:
Make sure you understand how much your loan costs. Take into account your total interest cost along with extra fees that may be applied. Try to avoid too expensive loan options;
Choose an optimal repayment period. A short loan term makes it difficult to handle your monthly loan payments, while paying for too long comes with higher total overpayment;
Boost your credit score. This will help you get loan offers at a lower interest rate, reducing the entire cost of your loan. Additionally, you will be able to access more options and choose the one that fully meets your needs;
Compare lenders. Although it may seem that all lenders offer the same products, their loan term details may vary. For example, some financial institutions offer lower interest rates for existing clients, while others may have discounts for setting up an automatic payment;
Make a budget. Ensure that the amount of your monthly payment suits it, and you can repay your loan without sacrificing essential expenses and still have money for a living.
Frequently Asked Questions
Can I Get Guaranteed Financing for Plastic Surgery?
Unfortunately, there's no guaranteed financing for plastic surgery. Some lenders may have more strict eligibility criteria, while others come with lenient requirements. Nevertheless, each lender needs to estimate your creditworthiness before lending money to you.
Where Can I Get Tummy Tuck Financing with Poor Credit Near Me?
Many online lenders are eager to help you pay for plastic surgery, even with a poor credit score. Do your research on the Internet or compare several storefront lenders that offer tummy tuck financing near you.
How Can I Finance Cosmetic Surgery with Bad Credit?
Choosing the right lender and loan option is your key to success. Bad credit loans are typically offered by alternative lenders, fintech companies, and online loan providers. You can prequalify from several lenders and then compare their offers to choose the best deal.
Will My Health Insurance Cover the Cost of Plastic Surgery?
It depends on your health insurance plan and the surgery procedure you're going to make. If it's considered medically necessary, some insurance policies may provide coverage. You'd better contact your insurance company for more details.
Check our cosmetic surgery financing options for people with bad credit.Fill out an online application form and receive an instant response from a direct lender. Your beauty goals are within reach!Apply Online NowI read and agree to Terms, Rates, Privacy Policy before submitting a loan request.