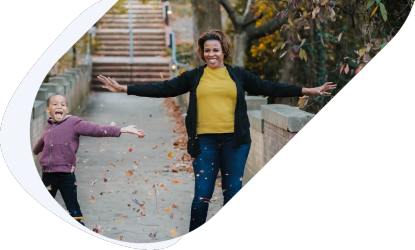 Fast cash loans from ASAP Finance can be lifesavers for people who face emergencies and need immediate access to funds. Whether it's a medical bill, a sudden car breakdown, or just a day-to-day essential, quick loans from our direct lenders are here to help. Don't miss your chance to receive the money you need today! Fill out our online application form to get started.
What Is a Quick Cash Loan?
A quick cash loan is a loan that can provide you with almost immediate access to extra funds. It can solve short-term financial problems, such as an unplanned vacation or a big grocery bill. When searching for a quick cash solution, consider the following loan options:
Payday loan
A payday loan is a small, short-term loan that you can take out to cover your expenses until your next paycheck. Fast cash payday loans are helpful for those who have a poor credit score since they don't require a credit check or collateral. However, they have extremely high-interest rates and limited loan amounts.
Personal loan
A personal loan is a type of debt with an installment structure. It allows you to borrow money online, typically with a fixed interest rate, for a set term. You can use your personal cash loan to finance an upcoming purchase or make home improvements. In addition, personal loans can help pay off credit card debt.
The available loan amounts range from about $1,500 up to $4,000 or $5,000. The repayment schedule consists of fixed loan payments that you make monthly. Additionally, personal installment loans are available with bad credit and don't require collateral.
Title loan
A title loan is a type of short-term loan that allows you to borrow money against your car's title. The amount you can borrow from title loans and their repayment terms depend on the value of your vehicle and the amount of equity you have in it. Interest rates also vary by lender, your credit score, and on how long you've owned your car. You'll get your collateral back when you pay off your loan. However, if you default, a lender can repossess your vehicle.
Credit card cash advance
A cash advance is a way to get money from your credit card. To do this, you don't even need to fill out any forms or wait for loan approval. All you need is to visit your credit card company's store or ATM and withdraw money from your available credit card balance.
Just keep in mind that interest on the amount you borrow this way will be applied immediately. Additionally, a credit card cash advance APR is usually higher than those on regular purchases.
How to Get a Quick Loan?
A quick loan typically comes with a simple and straightforward application process. Here are steps you need to take for a pleasant borrowing experience:
Submit an online loan request. It will take you up to 5 minutes to complete all the spaces with needed information, such as name, address, bank account details, email address, and phone number.
Receive a response. Our lenders don't perform hard credit checks. So it usually takes them about 15 minutes to review loan requests and send you a loan decision.
Accept an offer. If approved, a lender will send you the loan agreement. You'll sign it electronically, with no faxing or needless paperwork. But first, read the loan terms and conditions to be entirely informed before borrowing money online.
Access your funds. Once your loan contract is signed, the lender will send the funds directly to your account as soon as possible. You can use those funds however you choose—whether it's paying off bills or investing in something new.
Repay the loan in a determined repayment period. Pay back your loan in full according to the repayment schedule or on your next payday. Your lender will just withdraw the loan amount and its costs from your account.
Requirements for Getting Quick Cash Loans Online
At ASAP Finance, we believe that everyone should have access to a fast loan, regardless of their credit score or financial situation. Our lending partners have easy-to-understand eligibility criteria that are designed to help you identify if you're eligible for fast cash loans before you apply.
To qualify for a fast cash loan, you must:
Be at least 18 years old;
Have a bank account in your name;
Have proof of employment within the last 60 days (e.g., pay stubs) and a steady income (at least $1,000 per month);
Have a valid email and active phone number.

Pros and Cons of Quick Loans
Although quick loans can provide much-needed financial relief, they also have some drawbacks, making them not a one-stop solution. Let's take a closer look at their advantages and drawbacks.
Pros:
Fast & easy approval. You can apply for quick loans online in minutes and get a response from a lender within one hour;
Almost immediate access to cash. Quick loans are commonly deposited into a borrower's bank account within one business day;
No specific purpose. You can use the funds on any personal needs without restrictions;
Bad credit is accepted. Whatever your credit score, you can qualify for a quick cash loan if you meet a few basic lender's requirements.
Cons:
Interest rates may be higher. Quick loans are usually more expensive than conventional options, which results in more overpayment over the loan life;
Limited loan amounts. In most cases, you can borrow only up to $5,000;
Potential credit damages. Missed payments or defaults can be reported to credit bureaus, lowering your credit score.
Safe Alternatives to Quick Cash Loans
If getting quick cash loans is not your option but you still need money fast, here are some safe alternatives to consider.
Payday Alternative Loans
Members of certain credit unions can access payday alternative loans (PALs), which are borrowing options available to bad credit applicants. Their key differences from regular payday loans lie in lower interest rates of no more than 28% and longer repayment terms extended up to 6 months.
These make PALs much easier to handle. However, not all credit unions offer these loan programs.
Credit Cards
Credit cards can be great tools for quick access to cash every time you need it. They provide you with a revolving line of credit that you can turn to when you need help to finance some purchases or cover urgent needs.
You will only be charged an interest rate for the amount you use. Just keep in mind that most credit cards come with variable rates, meaning that they can change over time.
Payday Advances
You can ask your employer for a payday advance, which means that you'll get a portion of your future paycheck without paying any interest. Additionally, you can use various paycheck advance apps that can offer the same service for a modest subscription fee.
Borrowing from Family
Getting a loan from your family or friend can result in significant savings due to low or no interest charged. Just make sure to repay the funds on time to keep your relationship strong.
What Are the Fees & Charges of a Quick Loan for Bad Credit?
When you take out cash loans, you'll be charged interest. The amount of interest you pay depends on your credit score, the amount of money you borrow, and the length of time you have to repay it.
When it comes to short-term loans, lenders usually charge from $10 to $30 for every $100 borrowed. Longer-term loan interest rates may be between 5.99% and 35.99% for borrowers with good credit. If you have bad credit, your loan APR may even exceed these numbers.
You will also be charged a one-time fee called an origination fee. These origination fees are usually between 1% and 8% of the total amount borrowed.
Frequently Asked Questions
01
Is it safe to get quick loans?
Quick loans are safe if you choose the right loan type and lender to work with. Before getting a quick loan, access its costs and your ability to repay the funds on time. Try to avoid loans that can easily trap you in a cycle of debt.
02
How do quick cash loans differ from online personal loans?
Although both these options can help you get money quickly, online personal loans are usually more manageable and less expensive than quick cash loans. However, they are also more difficult to qualify for, especially with bad credit.
03
How fast can I get a quick cash loan?
You can typically access your quick cash loan from our online lenders within one business day after applying. Some lenders may offer same-day funding for applicants who get approved before noon on weekdays.