About Us
Our Mission | What We Are Here For
Understanding how complicated it may be to borrow money from traditional financial institutions, we want to help our customers by delivering our online matching services while ensuring hassle-free secure loan processes.
ASAP Finance is here to help you find safe, easy, and convenient borrowing solutions for your urgent financial needs.
Our Values
The driving force and guide of ASAP Finance in doing our business and treating our customers are based on the following values and principles:
Respect
We treat our customers with respect, and our team practices courtesy in dealing with you at all times.
Integrity
We take pride in our untainted reputation and untarnished track record in the industry.
Privacy
We understand that financial matters are sensitive issues; that is why we make sure we keep your identity and concerns highly confidential.
Excellent Customer Service
We always exercise professionalism to provide exceptional customer support 24/7 every day.
Sense of Urgency
We know that resorting to our services means that you need financial assistance and results right away and that's why we serve you with utmost urgency.
Our Services | What We Offer
We offer secure online matching services that connect borrowers with the most trusted direct payday lenders, providing fast access to responsible and fair lending services.
Online payday loans for bad credit
An option for people with poor credit who need fast cash for emergency situations.
Instant loans for bad credit
An effective borrowing option to get cash urgently, receiving an instant lending decision on your loan application.
One-hour loans for bad credit
Online loan products for cases when you need money right away; application and approval processes take less than one hour.
Same day loans online for bad credit
Online payday loans with which borrowers can get funded within one business day, if approved.
Our States
We offer online payday loans all over the United States of America.
* You can apply for an online cash advance only in the state of residence. Check payday loans' status in your state here.
Why Choose Us
ASAP Finance is one of the best in the business as we help you find fast and safe financial products so that you have access to fast cash while charging no fees for the service.
We only partner with professional and trustful payday lenders who offer flexible loan options and competitive fees to customers who have limited borrowing solutions due to bad credit scores.
We are committed to helping you build a better financial future!
Our Team
This financial solution will help you get a hassle-free borrowing experience and the possibility to cover your unplanned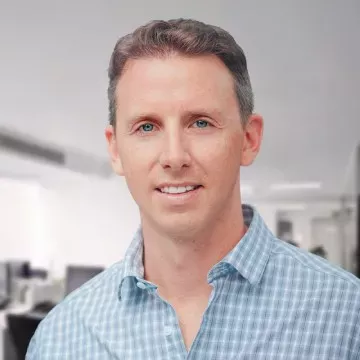 Gregory Allen
PRINCIPAL CEO
Gregory Allen is an expert in managing customers' personal finance. His skills of deep financial knowledge and analysis are proven by getting a Master of Science (M.S.F.) in Finance at Florida State University. Later, Gregory Allen received a Certificate in Accounting & Finance at the University of West Florida, accredited by AACSB International. He also strives to teach borrowers how to manage their money and overcome financial issues correctly.
Kathryn McCoach
MANAGING EDITOR & EXPERT WRITER
Kathryn McCoach has dedicated her career to guiding others to improve their financial literacy and get out of debt through educational and informative writing. She has spent more than 12 years in the lending niche. Kathryn received a Bachelor of Science in Finance from Kansas State University, learning to analyze how individuals and businesses make financial decisions while also gaining skills in accounting, economic management, and quantitative techniques.
Join ASAP Finance Team
We made people our top priority, both our clients and employees, who are implementing ourcore values and principles and continuously try to improve ASAP Finance customers' experiences.
If you think you share the same values we do and are passionate about helping people, especially in crisis situations, please contact us.