How to GetNo Credit Check Loans Online
Guaranteed approval withno hard credit check
Apply Online Now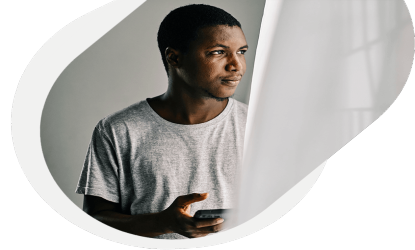 Welcome to ASAP Finance - your tool for getting the best no credit check loans with guaranteed approval decisions. Our lenders perform only soft credit checks that allow you to get money even with bad credit. Apply now online and get an almost instant answer from our loan providers.
What Are No Credit Check Loans?
A no credit check loan is a financial product that you can get from lenders who don't check your ability to repay the loan through major credit bureaus. Instead of doing this, loan providers look at your financial situation. They'll normally want to see things such as your income, employment stability, and, in some cases, personal references.
Why Do Loan Providers Check Your Credit?
Before lending you money, loan providers want to know if you have any outstanding debts that must be paid off. If this is the case, they may require a co-signer or other type of collateral to assure that if you do not repay the loan, someone else will.
They also want to ensure you can return the loan in full at the end of the term. Lenders do this by reviewing your credit record, which reveals how much debt you already have and what kind of payment history you have on those debts. This process ensures that they are not lending money to a reckless borrower.
How Do You Apply for a No Credit Check Loan Online?
The following are the common steps:
Find a suitable lender: Look for online lenders who offer no credit check loans or loans for bad credit. To make an informed decision, compare interest rates, APRs, fees, loan conditions, and customer reviews. ASAP Finance can make it for you in several minutes.
Apply for the loan: You must provide personal, employment, and financial information. It may include your name, contact information, Social Security number, employment status, income, and bank account information.
Send in your application: You can submit your application after completing the form and attaching the required papers. You'll receive an almost instant approval decision from our direct lenders.
What Are the Requirements for a No Credit Check Loan?
Eligibility criteria vary based on the lender, but in general, you must meet the following conditions for any type of no credit check loan:
Income documentation (at least $1,000 per month);
Valid Identification card (at least 18 years old);
Proof of bank account (bank statements).
In addition, some lenders, such as those that offer guaranteed installment loans, may take your work status and other financial obligations into account when determining your ability to repay the loan.
Types of Loans with No Credit Check
There are many types of online loans with no credit check. Some have higher interest rates and higher origination fees than others, so it is essential to know what you are signing up for before you agree to any loan. Here are the most common:
Payday Loans
Payday loans are designed for consumers who need quick cash, from $100 to $1,000, until their next paycheck arrives. The repayment period is usually two weeks, but they can last up to 4 weeks depending on how much money is borrowed. These loans with no credit check have a flat fee from $10 to $30 per each $100 borrowed and interest rates that range from 100% up to 400% APR (annual percentage rate).
Personal Installment Loans
Personal installment loans are loan products that you repay with fixed monthly payments. They are typically used by consumers who want to borrow money as a long-term financial solution. No credit check installment loans range from $1,000 to $5,000 and are usually repaid within up to two years at an interest rate between 6% and 35%. Also, there are secured and unsecured subtypes of personal loans with installment payments.
Where to Find No Credit Check Loans
You can get suitable loans from our online lenders by filling out the application form on ASAP Finance platform. Our lending partners provide a variety of loans, with easy loan approval and quick funding.
You can also visit ASAP Finance locations, where we offer expert assistance in obtaining payday loans or installment loans for poor credit. The branch managers are ready to guide you through the borrowing process and make it easy for you.
What to Consider before Applying for a No Credit Check Loan?
Loans with no credit check are likely to be more expensive than other lending options. Check the interest rate and APR to know exactly how much you'll pay. Then, examine whether that is a reasonable rate.
A lender that does not require a credit check may charge origination fees, late fees, and/or prepayment penalties, which can raise your borrowing costs. You can avoid surprises by reviewing the repayment schedule ahead of time. Also, the repayment terms are limited and shorter than for loans with hard credit checks.
If you need money in an emergency, it's also critical to consider quick funding. The ability to get loan funds the same day or the next working day may be a compelling argument to pick one lender over another.
Safe Alternatives to No Credit Check Loans
If you don't want to deal with no credit check loans and their high-interest rates, check these safe alternatives that can save your budget:
Secured personal loans (the collateral might be your house, vehicle, or another valuable property or object);
Co-signer or guarantor loans (a person can use their credit score to help you get a loan);
Credit builder personal loans (the on-time monthly payments are reported to the major credit bureaus and thus increase your credit score);
Payday alternative loans (PALs are cheaper than common payday loans and have more extended repayment terms of 6 months);
Credit counseling (you can consult a financial expert that helps you overcome your problems);
Debt management programs (you can make an agreement with your creditor and find a repayment plan that fits your situation).
Why Choose ASAP Finance
We value your time, so we try to provide you with the best connecting services in your state. Check the following advantages and give us a try!
Fast financial solution
We're an innovative platform that aims to assist people in acquiring money as soon as possible.
Reliable lending partners
When selecting lenders and developing a network, we have stringent requirements.
People-centered services
We do our best to discover the lender with the best lending terms after a borrower fills out a loan request form.
Individual approach to each client
We review and analyze client data without sending it to third parties.
Frequently Asked Questions
01
Can I Get Guaranteed Approval for a No Credit Check Loan?
Yes, you can get a loan with no credit check, but the loan amount won't be significant. However, you can get a guaranteed approval decision for your bad credit loan. The lenders will perform a soft credit check that won't affect your credit situation, but the rates will be slightly higher than other types of loans.
02
How fast can I get a cash loan with no credit check?
You can get cash advance loans with no credit check within one business day. If you apply early in the morning, you can get the loan on the same day without a traditional credit check.
03
What loan can I get approved for with no credit?
You can get no credit check payday loans, personal loans for poor credit scores, or auto title loans.
04
How much money can I borrow online with no credit check?
It all depends on the direct lender and the loan type you borrow. Typically, you can get from $100 to $5,000 with no hard credit checks.
05
What are the interest rates for no credit check loans online?
The interest rates will depend on the borrowers' credit scores and other financial factors. However, the interest rate will range from 6% to 375%.
06
What are the pros and cons of a no credit check loan?
The pros of these loans are that people who do not qualify for regular loans due to a bad credit score can benefit from these loans. The disadvantage is that these loans often have high interest rates to compensate lenders for the risk they take by not thoroughly checking the credit score.
07
Can I improve my credit score through loans with no credit check?
No, because the on-time payments aren't reported to the major credit bureaus, as there are no hard credit checks performed.
Discover No Credit Check Loans with Guaranteed Approval OnlineGet an Instant Approval from a Direct LenderApply Online NowI read and agree to Terms, Rates, Privacy Policy before submitting a loan request.