I Need Groceries But Have No Money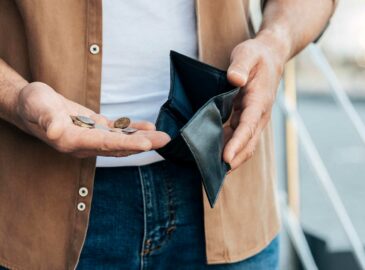 Most people live their regular lives planning big purchases and long-awaited vacations. At the same time, many households among us struggle to survive and need help desperately. Unfortunately, the only dream that low-income families have is enough money to buy groceries. According to the Action Against Hunger data, about 828 million people still face the "I need groceries but have no money" question.
Food is a basic need, and a person can't feel safe until their basic needs are covered. Moreover, food is not the only expense that a family with children faces. And when financial emergencies occur, low-income families can't manage their budgets. This way, many households turn to hardship loans to make ends meet. But expensive no credit check loans are not the only right way to bring the food to your table. Let's consider what options are available for low-income families to get nutritious food asap.
Table of Contents
Hunger Facts And Statistics
Unfortunately, the statistics on food availability and consumption are pretty confusing. We still continue to waste food. This value reaches about 108 billion pounds of food thrown away each year. Additionally, the amount of food produced in the world is more than enough. We can provide food assistance for every person on the planet. And to be more precise, we can feed even 1.5 x the global population with the food produced.
But don't think that hunger is a problem that people face somewhere far away, and it doesn't concern you. According to Feeding America, about 54 million people in America turned to food banks in 2021. This was the only way to bring some food to their tables in 2021. The USDA research shows that food insecurity affected 12.5% of households in the US. This value includes 6.3% of those who have children. This way, there are now about 34 million Americans, including 5 million children, who still go hungry. And that's something we need to deal with. So, let's start with the options that needy people can turn to when they don't have enough money for food.
How Can You Get Free Food?

There are options for low-income families to get free groceries. Some of them even allow you to get free food delivered to your home. If you want to know what to do when you have no money for food, here are some ways to receive it for free.
A Food Bank or a Local Food Pantry
A local food bank is an organization that partners with charities. These charities fight hunger globally or in a particular community. Some food banks don't distribute free food directly to people. They deliver free meals to local food pantries. These pantries, in their turn, provide free food directly to people struggling with hunger. However, many food banks now provide free groceries to individuals without third parties. You can get acquainted with the Feeding America network of food banks and other local food pantries. There are many of them across the US.
Ask for Food Items from Shops or Restaurants
If you need nutritional assistance, there are many grocery shops and restaurants that give to charity. They will gladly help you get free food. All you need is to ask about it. Many restaurants prefer to give leftovers to needy people instead of throwing them away. This way, it's a great option for getting healthy food for free. Also, you can turn to a small shop owner and ask for almost expired food. Although it is considered "unsalable," you can still use it for cooking. Another option is to search for a nearby soup kitchen. It can be located at a church or restaurant or be a separate charitable organization.
Consider Growing Your Food
If you don't have enough money to buy food, start growing your own instead. Of course, you will need seeds to do this. But there are many seed-swapping communities that can gladly help you start. If you live in the countryside and have enough land, it may be one of the best options to get free groceries.
What Food Assistance Programs Can You Get from Government or Non-Profit Organizations?
Another option available for low-income households that need free food is government assistance. You can find plenty of local, state, or federal government programs aimed at helping needy people get the food items they need. They are typically easy to apply for, so all you need is to choose the option that suits your needs. Here are several distribution programs offered by government and non-profit organizations.
Emergency Food Assistance Program
The Emergency Food Assistance Program provides a free nutrition service. It is available for adults, children, and seniors. It happens as follows: first, the federal government collects food and delivers it to distribution centers in each state. These centers, in their turn, deliver these groceries to food banks. Then, a food bank reallocates products to food pantries. Finally, you need to contact your local food pantry and choose the item you need.
Supplemental Nutrition Assistance Program (SNAP)
SNAP is a program that is available for non-disabled individuals that are between 18 and 60 years old. This nationwide assistance is pretty popular with needy individuals and families. It helps millions of people each year to satisfy their hunger. You're welcome to apply if you are of the specified age, have a Social Security Number, and are a US citizen.
Also, American Indians born in Mexico or Canada or people who have a qualified alien status can apply too. The program also takes into account your income and assets. If you're eligible, you'll get food stamps that can be used at authorized food retailers. But check out the application rules first. While some states offer online applications, others need you to visit a local SNAP office.
School Lunch and Breakfast Assistance Program
This program offers free meals for children raised in low-income families. With its help, eligible students can get nutritious food for free or at low rates as part of their regular school day. Everything depends on the amount of income that a particular family demonstrates. There are more than 100,000 schools that take part in the program. You can contact your child's school to find out whether it participates.
Feeding America
If you find yourself in need of food and don't know where to get help, visit Feeding America's website. Here you can learn more about the options available in your area. This non-profit organization is aimed at helping needy people find a food bank or a pantry in their community. Many people across our country still live in food deserts. Feeding America can help them out in finding a nearby food distribution center.
Senior Farmers' Market Nutrition Program
With the help of this program, low-income senior citizens can access free groceries or food coupons. They can use them to purchase groceries they need at farmers' markets. However, this option is available only during the harvest season. To qualify, you need to reach the age of 60.
Supplemental Nutrition Program for Women, Infants, and Children
This program is also called WIC. It was founded by the Department of Agriculture and is aimed at helping women and their children. It applies to pregnant, breastfeeding, and postpartum women, single mothers, infants, and children that are under 5 years old. But nutritious food and financial assistance are not the only support that the program provides. It also involves nutrition education for future and new mothers. To qualify, you need to meet income and nutritional risk requirements.
Ways to Save Money on Groceries for Low-Income Families
Saving money on groceries is another great way to afford food for people on a low income. Of course, it's not always possible to cut down your expenses. But some tips on saving on food can help you when you need money for groceries. Here are some wise ways of reducing your food costs but still eating healthy meals.
Plan Your Meals
When you have a meal plan, you will be able to calculate how much money you need to spend on groceries for a week. Thus, it becomes easier to make adjustments in case of budget fluctuations. This life hack will also help you create a clear shopping list. Thus, you're more likely to spend less and make no unnecessary purchases.
Use Free Coupons
Food coupons may be another way to get free groceries and food in restaurants. Many companies send their coupons for samples of new products online. This way, you can print them at home and get the items covered by coupons for free.
Stop Buying Fast Food
Although it seems like wholesome food costs more, it's also more nutritious. And, what is more, it helps you stay healthy, which is extremely important. This way, try to choose healthy food instead of using junk snacks as a staple food. Pay attention to whole wheat food, greens, and vegetables.
Pay Attention to Sales and Store Brands
Buying on sale is one of the best ways to save money on groceries. Therefore, try to always read a weekly sales circular to have an idea of what's on sale. After that, look at your shopping list once again to see what items you can buy at a lower price. Also, store-brand products can sometimes help you save up to 30% compared to nation-brand food. Of course, not all store-brand products are of appropriate quality. But you never know until you try. There can be some of them at a good price that are worth buying.
Eat Less Meat
If you are used to eating meat, you may know it can be pretty expensive. This way, try to replace expensive meat with more affordable cuts or give up meat for a while. Consider substituting it with plant-based protein sources, such as beans and nuts.
Shop Only on a Full Stomach
When your stomach is empty, all the food starts looking delicious. It also becomes harder to stick to your shopping list. Thus, you're more likely to buy unnecessary items and spend a lot of money on the food you eat in one evening.
Bottom Line
Although we live in a great country, there are still many people who don't have enough food to satisfy their hunger. Thus, if you're one of those who face the "I need groceries but have no money to buy them" problem, you're not alone. And there are some tips on how to get money for food or even get groceries for free. Consider various programs offered by the federal government or government agencies. You can also use the Feeding America network to find food banks and pantries in your community. Another option is to follow advice on reducing your grocery bills.