Emergency cash for single mothers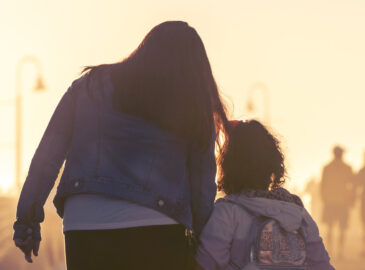 Single mothers frequently need financial help. They usually have limited opportunities to earn money, and, at the same time, their spending is high because of the child. That's why they have low income. Government and financial institutions understand this necessity for instant assistance and make borrowing money easier.
Single moms also have access to government programs like temporary housing, child care assistance, and financial support. They can get quick cash loans with beneficial conditions. Let's see how single mothers can survive and receive all the benefits they are obliged to.
Financial Assistance Programs for Single Mothers
Single moms have a right to different benefits and support programs. Make sure you get the most of this help.
The Supplemental Nutrition Assistance Program (SNAP)
SNAP is a food assistance program that helps single moms get the groceries they need to stay healthy. As proper nutrition is very significant for a child's development and health, this program is extremely important for single mothers and needy families. Thus, there are multiple food shops and banks located throughout the US that make this food assistance program accessible to single moms across the country.
Paid Family Leave Benefits
Pregnant women and single mothers with young children can receive compensation for the period they don't work. The sum is usually about 60-70% of your weekly salary earned 5-18 months before. This financial assistance gives you an opportunity to care for your newborn child. However, this benefit is available for employed single mothers only. You can use it for a limited period of time, which is usually up to 8 weeks.
Work Assistance Facilities
These support programs are especially useful for young single moms without employment and good education. You can get information about available positions in your local social service office. These services will also help to gather all necessary documents.
Educational Assistance Programs
These programs are also good support for young single mothers with no education. They offer free or low-cost training, so you can become a professional while your child is growing. Usually, these programs cover blue-collar jobs, but sometimes you can get an opportunity for higher education.
Medical Assistance Programs
Single moms have a right to receive support with medical care both for themselves and for their children with a children's health insurance program. Some programs even provide dental care assistance and, of course, child care. Check the available programs provided by the federal government and local authorities to get free medical help.

Unemployment Benefits
Single mothers experiencing financial hardship because of unemployment can receive financial help. If your household income is lower than the minimum living cost, you can apply for financial aid from the local social services. This help for single mothers is meant to cover rent or utility bills, medical expenses, and everyday spending.
Other Assistance Programs
There are plenty of social programs available for single moms. For example, the home energy assistance program, Emma Johnson's grant program, diversion cash assistance programs, emergency housing, private disability insurance, and food stamps. Search for free grants for single mothers, like Sunshine Lady Foundation Grant and government programs.
For example, the Department of Housing and Urban Development provides help to single mothers who can't afford an apartment. You may also contact your local social service office to get more information about the programs available or consider some church assistance programs that are also available across the United States.
Emergency Loans for Single Mothers
Single moms experiencing a financial crisis can consider cash assistance in the form of an emergency loan. Single moms with small kids rarely have free money, and financial organizations realize their hard situation. That's why loans for single mothers offer special conditions.
Hardship loans for single mothers have the lowest interest rates. The average single mom has a low income. So, the lenders offer an opportunity to borrow money on special conditions.
Emergency loans for single mothers require no collateral. Single mom loans allow borrowing without the risk of losing property. It's a significant advantage, so you can receive financial aid even if you don't have any property.
Single mother loans ensure quick approval. When a single mom needs emergency cash, she can receive it really fast. The usual processing time is less than an hour.
Emergency payday loans for single mothers are available even with bad credit. The lender can skip a hard credit check through credit reporting bureaus and provide emergency funds for single mothers with low credit scores.
Single mothers' emergency loans are flexible. It means that you can choose a suitable solution in terms of loan amount and repayment conditions among multiple offers.
Emergency money for single mothers is usually available online. You don't need to waste time searching for a store near me. Lenders know that single moms have many worries and usually don't have spare time. Thus, single mothers can apply for an emergency cash advance without leaving their houses.
As you can see, a single mother can get temporary assistance in many ways, and emergency loans for single mothers are one of the quickest solutions.
How to Receive Single Mother Emergency Loans with Low Income?
Loans for single mothers are a proven way to get emergency cash fast. They have fewer eligibility criteria compared to other online loans. However, you still have to meet certain requirements to get immediate cash assistance for single moms. In order to apply for single mother emergency cash, you have to:
be older than 18;
be a citizen of the United States;
have proof of your single mother status;
have an active bank account.
In some cases, you need to provide a confirmation of low income or employment information. Also, you can find emergency loans that accept borrowers with no bank account. The exact requirements depend on the lender, so check the terms and conditions of your loan agreement before applying for emergency financial assistance.
Usually, low income is not a barrier to receiving temporary assistance for single moms. But keep in mind that loans for single parents are not grants, and you have to repay them later. Analyze your income and determine the sum you can pay monthly before applying for financial help.
Tips on Getting Emergency Cash for Single Mothers
An emergency loan can be a great solution for single mothers with low income, but you have to keep in mind a few factors to avoid trouble. Read these recommendations and consider them searching for emergency cash assistance.
Estimate Loan Amount You Need
Don't borrow too much. If you have a low income and if you are a single mother with no support, it can be challenging to pay the debt. Weigh your opportunities and think through the ways you repay the loan.
Learn about All the Ways to Get Emergency Cash Advance
Before applying for a loan for single mothers, check the social benefits and programs in your region. Sometimes they can solve the problem and provide cash for single mothers or child care assistance. If you have already explored all these opportunities, carefully study all the loan offers you get. This way, you can find an emergency cash advance with the best conditions.

Don't Skip Calculations
Read the terms and conditions of all the lenders providing emergency cash for single mothers. Knowing the loan amount of credit and the APR, you can calculate the exact monthly payments. You can also use online loan calculators, like a personal money service. Such checks allow receiving emergency cash for single mothers without any unwanted surprises in the future.
Estimate Your Financial Capabilities
Applying for emergency cash for single mothers, remember about loan terms. A longer repayment period decreases the amount of money you have to pay each month, but you will have to overpay more within the loan lifetime. The shorter terms mean higher monthly payments but lower total overpayment. You need to know what option is better for your situation.
FAQ's
How can I be a single mom with no money?
Being a single mother doesn't mean that you should struggle. You can receive support from governmental services or apply for emergency cash for single mothers on any lending platform. You can find online loans even with a 600 credit score.
What is the benefit of a single mom?
A single mother has the right to receive multiple benefits and grants. You can receive information from your local social services or check the information online. The list of programs you are obliged to you can find on the official resources for single mothers and needy families.
Can I receive emergency cash with bad credit?
Yes, many lenders provide solutions for single moms with no employment or poor credit history. In some cases, you need to confirm that you are a single mother in order to receive emergency cash on special conditions.
Is it possible to get emergency cash for unemployed single mothers?
Single moms can still count on additional financial assistance, even if they are unemployed. For example, you can get single mothers emergency cash if you receive monthly unemployment benefits or child alimony. Thus, single moms need to verify their steady source of income to get loans for single mothers.
How fast can I get an emergency cash advance for single moms?
Typically, you will get your loan amount credit in your active checking account as soon as the next business day.
Get Payday Loans Now!Take your first step today and get preapproved for a LoanApply Online NowI read and agree to Terms, Rates, Privacy Policy before submitting a loan request.