Ultimate Guide to Pet Financing: Loans for Bad Credit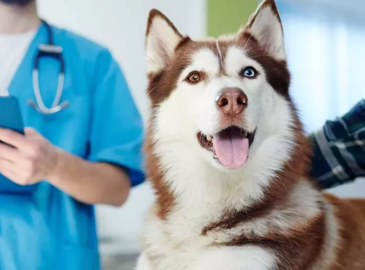 Did you know that millennials are the ones who adopt pets and invest the most in their well-being? It is revealed by various international studies, which show that the generation born between 1980 and 2000 is the most informed, investing, getting loans for vet bills, and committing to their pets.
The study "Pet Owner Paths," commissioned by US organizations with global coverage, found that millennial owners of dogs and cats spend the most money on animal care and veterinary products. Pet owners are increasingly interested in how their dogs' and cats' bodies work and are aware of the best options for giving them a healthy life.
But how about the budget for covering all these expenses? Is pet financing a reasonable solution to pay for significant pet supplies? And if your credit score doesn't allow you to get personal loans to finance an emergency surgery for your fur family member, read this article till the end to find reliable veterinary financing options.
Table of Contents
What is a Pet Loan?

A pet loan is like a personal financial product that helps you pay for significant veterinary bills from a clinic or a pet store. When you borrow a vet loan, the lender sets a spending limit and fixed-term that makes you pay the loan on time.
The service provider can offer different repayment plans and loan amounts regarding your financial situation or pet's health issues. If you qualify, the lending company will provide you with the best offer with almost instant credit approval.
Average Costs to Take Care for a Pet
The unconditional love that pets give us has a price. Caring for a dog or a cat is not cheap. Whoever wants a minor puppy spends at least $150 every month. And the cost is threefold for large dogs, especially if they need a special diet or treatment. But when it comes to the best fur friend, Americans don't track their expenses.
Besides food, a dog or a cat needs hygiene and deworming products every month. It costs pet owners at least $200 a month to take care of a home animal. But don't forget about accessories. The most spoiled quadrupeds also receive toys or rewards like delicious snacks. For large pets, people spend a minimum of 80 dollars per month.
If serious health problems occur, you can get animal hospitalizations for several days and at least $250 per day. Some veterinary clinics can discount drugs and procedures, but your fur friend should meet the basic requirements.
The most expensive to maintain are large dogs participating in competitions. Owners could end up giving up to $200 per month only for food, not to mention medicines or vaccinations or going to exhibitions, grooming, etc.

Reasons to Take Out a Pet Loan
Surgery or effective treatments are two main reasons people take out a veterinary loan. Veterinarian loans are the best solution if a vet clinic can't provide you with in-house financing for vet bills. Also, the lack of pet insurance, veterinary financing will help you manage significant bills.
Some lenders may allow you to access special zero-interest financing over a certain loan amount only if qualified. This option is a good alternative instead of a credit card on high interest.
Pet Financing Companies to Consider
Many specialized organizations provide pet financing and help their customers pay for medical bill financing. Some of them also finance animal purchases from pet sales. Here are three leading companies that offer financing for customers who can't afford to cover the veterinary expense.
CareCredit (credit card)
CareCredit is a company that provides no deferred interest short-term financing for consumers who own pets. Also, there are no extra fees on purchases of $200 (minimum) for 6, 12, 18, or 24-month terms.
Customers will benefit from reduced APR if they choose long-term financing. Financial products of a minimum of $1,000 will have a 14.90% APR for a 24-month term. But if you consider a 36-months request, you'll have 15.90% as APR. If you don't pay on time, you'll get up to a $40 late payment fee. But you'll have to wait several days for credit approval.
Lending USA
This company offers financing regardless of the loan purpose. Consumers with pets can borrow from $1,000 to $12,000 with no specified repayment term. Lending USA also provides special financing; no interest during the promotional period (up to 6 months). The good news is that customers with all credit scores are welcome to apply. The origination fee ranges from 0.00% up to 8.00%. Don't worry; the APR doesn't exceed 29.99%.
United Consumer Financial Services
These services can lend you $1,000 to $7,500 with repayment terms from 12 to 36 months. There is no special financing, and they may require a down payment. At United Consumer Financial Services, there is a fixed interest with equal monthly payments and a prepayment penalty.
Alternative Financing Options

If you like to have more alternatives for pet financing, consider this list of other options available to you:
Flexible payment plan. Before signing the agreement, discuss the loan terms and schedule of payments. A monthly payment will save your budget and get you in debt cycles because of the veterinary bills.
Pay with a credit card. But first, review your credit card abilities because this financing option may be risky because of the high-interest rate. Consider this alternative only if you don't have a credit card with lower interest rates or outstanding debt.
Look for help from non-profit organizations. These companies help animal owners and offer financing grants for different diseases. Also, owners of special needs animals are welcome to apply for this type of financial aid, which is non-refundable.
Vet schools and low-cost options. Usually, veterianary schools provide low-cost vet services for pets with specific health issues. If your pets qualify and found a low-cost vet school, consider yourself lucky.
Veterinary clinics or pet stores in rural or low-income areas. Typically, these clinics adapt their services according to the low-income or rural areas. If you have such an area near you, consider this option when having a low budget for animal service.
Veterinary Financing No Credit Check
After considering all the cat or dog financing options, it is time to take out no credit check pet loans. The definition of these loans doesn't differ from a simple payday cash advance with no hard credit check. Lenders don't run hard inquiries on the credit history of their customers.
A soft credit check doesn't go through those three main credit bureaus (Transunion, Equifax, and Experian) but through alternative companies. The good news is that these checks don't affect borrowers' credit scores at all.
If you want to buy or adopt a puppy and search for "no credit check puppy financing near me", consider shopping around also in other areas to find the best option for your budget.
Pet Loans for Bad Credit: Requirements & Costs
All animal owners know that you never spend too much on your pets because they are your family members. But what to do when you need more money for medical treatments or other urgent expenses and have a low credit score? In this case, pet loans for poor credit backgrounds are the best aid you can get from specialized companies or simple direct lenders.
Customers who need puppy financing may get small cash advances, but they need to meet some requirements. These eligibility criteria are basic and easy to meet:
The animal owner must:
be at least 18 years old.
have a steady income (at least $1,000 per month).
have an active checking account.
prove that their animal needs treatment or has urgent costs to be covered (medical receipt, vet bill, etc.).
have a valid email and active cell phone number.
What about the costs for financing a dog or a cat, you'll ask? The pet financing for low credit rating vary by lender and state, but the standard fees don't exceed $30 for every $100 borrowed. To be entirely informed, feel free to drop us a line and get the information you need to receive a vet loan even with a low credit score.
Tips to Reduce Pet Costs

The first step in reducing pet costs is assessing your monthly budget. Every month save an extra $150 – $200 for animal emergencies like veterinary bills. This amount may also serve as a budget for buying drugs for parasites prevention.
The next step is identifying the cheapest but the best option for dry or wet food. Different food providers have different prices, and your mission is to find the best alternative for premium food. Don't lose yourself among the variety of foods and try all of them with your animal.
Learn how to groom and how to take care of your pet. Some pet beauty salons are more expensive than human ones. So, consider grooming your pet at home with minimal expenses.
And the last thing is to hunt discounts on pet care products. Stores that sell shampoos, conditioners, or other care products have discounts cards for specific lines of products, so shop around and find the best option for your pet.
Veterinary Clinics Near Me
How to Apply for a Pet Loan?
It depends on where you apply but remember: you can always make it online with a single company that connects you with thousands of direct lenders with competitive rates. ASAP Finance is the best company to help you pay for your pet bills. Here are the simple steps you should follow to apply for a veterinarian loan with us:
Press the button "Apply Now" on the top of the Home Page.
Complete the sections "Personal information," "Contact & Employment," and "Deposit Information." (bank account information)
Press "Submit Request."
Done!
There is no obligation and no hidden annual fees for applying on our website. Don't worry, and your information is safe with us. This simple online form and application process gives you reliable access to credit options and guarantees you an almost instant approval decision.
The Bottom Line

Psychologists say that a pet cannot replace a human being but it can teach you how to love unconditionally. Love for animals does not take into account the species. A pensioner adopted a goat born prematurely and abandoned by a shepherd. It helped him to survive loneliness.
So, investing in your pet is like investing in love and happiness. If you don't have a pet, consider going to a pet store and adopting a fur family member to make your life more enjoyable.
FAQ's
How to qualify for pet financing?
If you need money for pet surgery financing, you must: be at least 18 years old, have a steady income (at least $1,000 per month), have an active bank account, prove that their pet needs treatment, or has urgent costs to be covered (medical receipt, veterinary bill, etc.), have a valid email and active cell phone number.
Can I use personal loans for vet bills?
Yes, borrowers can use personal loans for paying, for example, vet bills, adoption costs, pet surgery, or cancer treatments. But before applying for one, assess your budget to see the exact loan amount that should be paid for these expenses.
How much can I borrow for a pet?
It depends on the expenses you got from a veterinary clinic or a pet store, but typically direct lenders set the range from $100 up to $5,000 for pet loans. However, we recommend estimating the total loan amount you need to cover the veterinary expenses to avoid debts.
How much interest and fees will I pay for veterinary loans?
The interest rates and fees vary by lending organizations that operate in different states and offer financing for pets. But from our experience, you'll be charged with no more $30 as a total cost of every $100 borrowed. Plus, the maximum APR won't exceed 400%.
Can I afford monthly payments?
This question depends only on your monthly income. If it is lower than $1,000 a month, consider borrowing from family members and friends. But if your steady income allows you to get a financial product like this, discuss the payment plans of your cat or dog surgery with your lender and find the best payment option that won't crush your monthly budget.
Should I use a personal loan or a credit card for pet expenses?
On the one hand, personal loans have fixed APRs and monthly payments. As a result, you always know how much you have to pay in a long-term repayment schedule. The bad news is that a personal loan has a higher APR for customers with a low credit rating.
On the other hand, credit cards for pet finance have revolving balances, which means you'll repay only what you spend plus a small interest rate. To find out about other factors to choose a personal loan or a credit card, speak with our financial experts.
Can you get a dog on credit?
Yes, you can finance a pet purchase, but this financial practice counts as a pet retail loan. It means that you'll pay an interest rate to the pet store, not to the direct lender. We don't recommend this practice because of its unsafety. The majority of pet stores don't have the license to provide these financial products for future animal owners. Consider applying with licensed companies like ours to get trustful financial aid to finance a dog purchase.
Do I need to have good credit to get a pet loan?
You don't need to have a perfect credit background to get a pet loan if you apply on our website. There are loan options for a 600 credit rating and lower. But remember that it is a little harder to qualify for a cheaper loan with bad credit. If you can't afford such a loan, consider improving your credit history by taking small loans for pet care that should be paid on time.
Apply for pet financing with bad credit and get pet loans with no credit check today.Take your first step today and get preapproved for a LoanApply Online NowI read and agree to Terms, Rates, Privacy Policy before submitting a loan request.