Is a Payday Loan Installment or Revolving?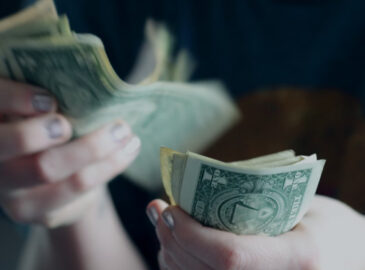 We've all been there – unexpected expenses pop up, and you need some quick cash to tide you over until your next paycheck. It's time to try payday loans, the go-to solution for many in a financial pinch.
But here's the twist: not all loans are created equal. Some consumers might wonder, "Is a payday loan installment or revolving?" It's a good question, and in this article, we're diving into the odds of payday cash loans to demystify this installment vs. revolving thing.
Table of Contents
What is an Installment Loan?
A traditional installment loan means getting money and paying it in fixed monthly payments instead of one lump sum. The incredible thing about installment loans is that you know precisely the amount you want to pay every month. Examples of installment loans are personal loans, auto loans, home loans, and student loans.
These loans help you improve your credit history by making timely payments due to the fact that lenders will report your payments to major credit bureaus. With an installment loan for bad credit, you typically can get up to $5,000 with a maximum repayment term of 24 months or more. The APR may range from 6% to 36%.
How to Get Installment Loans?
Getting an installment loan is easy. Here are the steps you need to follow:
Meet the requirements before applying.
Fill in the loan application form with the personal information (name, workplace, bank, and contact details).
Provide the borrowing information (choose the loan amount).
Check the data and submit it.
Wait for the lender's answer.
If approved, the loan provider sends you the terms and conditions.
To agree, you must sign the loan contract. But before doing it, you may negotiate the repayment schedule and the monthly payment amount.
If all is good, sign the loan contract and receive the lump sum in your checking account.
What is a Revolving Loan?
A revolving credit loan allows you to get cash, repay it, and get it once more. In contrast to installment credit, revolving credit does not have a set amount of payments. Consumers employ revolving credit in the form of credit cards. It's convenient for unexpected business costs or home enhancements, where you could require cash to a great extent without going through the revolving loan application process again and again.
What is a Payday Loan?
A payday loan is a small, short-term loan designed to help you out when you're in a pinch and need some quick cash before your next paycheck rolls in. You can get from $100 to $1,000 with an up to 30-day repayment schedule. The annual percentage rate of payday loans may reach 375%.
Like revolving loans, these loans can be a lifeline when you're struggling. However, they have a disadvantage. The loan costs can be extremely high, implying you could repay far more than you acquired if you don't repay it on time. The advantage is that these loans have fixed interest rates. It means the interest won't change during the repayment schedule. Also, your timely payments aren't reported to major credit bureaus unless you stop making them.
How to Get Payday Loans?
Payday short-term cash loans are really easy to obtain. Just check the following points to get them as soon as possible:
Verify lenders' requirements and see what you can meet 100%. Usually, they have more lenient eligibility criteria.
If you are sure you have met all of them, apply online for a payday loan by sending your request.
If approved, your lender will send you the loan contract.
Check the terms and conditions before signing it.
If you agree upon the repayment term and charge, put your signature on the dotted line.
Receive your loan within one business day.
Are Payday Loans Installment or Revolving Loans?
A payday loan is neither an installment loan nor a revolving credit. It's a short-term loan till payday you borrow from an alternative lender and repay with one lump sum. There is no credit limit like in a revolving credit or monthly payments like in an installment loan. However, avoid getting into a payday loan trap.
Alternatives to Payday Loans
Payday loans can be a real financial trap with high interest rates and short repayment terms. Let's talk about better alternatives that won't leave you drowning in debt:
Emergency Savings: The most effective way to avoid payday loans and save your credit score is to have a fund for unexpected expenses.
Personal Loans: If your credit is decent, consider applying for a personal loan from a bank or online lender. Interest rates are generally lower, and you can pay it back over an extended period.
Borrow from Family or Friends: It may be challenging to speak about money with friends or family members. However, getting from somebody you trust can save you from the payday loan trap and credit score damage. Simply settle on clear repayment terms to avoid any conflicts.
Credit Card Cash Advance: While not ideal due to their high-interest rates, credit card cash advances are still better than payday loans in terms of cost. Use them only as a last resort.
Cash Advance Apps: Such apps allow you to borrow money through your smartphone within one business day. Some apps have monthly membership fees and help you find a loan with a reasonable interest rate.
Frequently Asked Questions
Are payday loans and installment loans the same?
Nope, payday loans and installment loans are different. Payday loans are short-term, high-interest loans meant to be paid back in one lump sum on your next payday. Personal installment loans are typically longer-term loans repaid in scheduled installments over time.
What types of loans are revolving?
Credit cards and lines of credit are considered revolving loans.
What type of credit is a payday loan?
A payday loan is a short-term, high-interest credit usually due on your next payday. It's a quick cash loan, but it can be costly, be careful!
Need a small-dollar loan today?Payday loans are a viable alternative to installment and revolving credit.Apply Online NowI read and agree to Terms, Rates, Privacy Policy before submitting a loan request.